Fairlucent Kakkiryokusei (Clear Soap)
135 g,  4.7 Oz.
*Refillable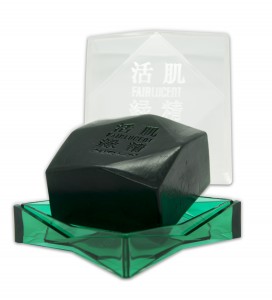 A facial soap that gently removes sebum and old surface cells containing melanin.
Prevents oxidation of sebum which produces the discolorations around pores. Faint scent of green notes, such as green tea.
Directions for use
First, use the cleansing cream to dissolve make up and excessive sebum. Rinse with lukewarm water and roll the soap in your palm to easily make foam. Message over face with gentle circular motions and rinse off thoroughly.