Fairlucent Refresh Massage
130 ml, 4.5 Oz.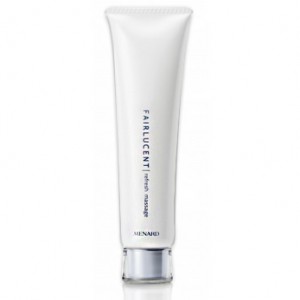 A massage cream that helps skin appears translucent, while moisturizing and brightening. It can also be used as a cleansing cream.
APM (Stable Vitamin C Derivative)
Skirakami Yeast Extract
Directions for use
Take an appropriate amount (about the size of a cherry and a half, about 2.5 g) on fingertips, and spread it over the entire face. Apply onto the face and massage or cleanse with fingers. Rinse thoroughly with (lukewarm) water or wipe off with tissue paper.