Lisciare Massage Cream A
130 g, 2.8 Oz.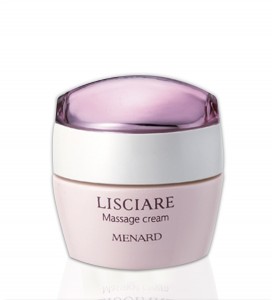 A smooth, rich texture for a relax massage experience, bringing moisture, softness and firmness to skin.
12 varieties of oriental plant extracts (treatment ingredients) including the extract of Love In a Mist.
Directions For Use:
Spread it over the face and massage slowly at the frequency of heartbeat, moving upwards without applying too much pressure. Rinse away with (lukewarm) water or wipe off with tissue paper.  Use once a day at night.