Jupier Powder Foundation
12g, .4 Oz., SPF24, PA++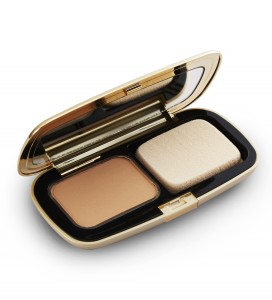 From the moment it is applied, this powder foundation smoothly fits and recreates a fine textured skin. Two-way foundation for all seasons with 2 veils, "Gracing" and "Caring" veils that make the skin bright and radiant.
Glides easily onto the skin with a sponge wet or dry. The powder foundation produces luminous and bright skin tone.








Directions for use
Without water: Take an adequate amount on the provided puff and apply over the entire face.

With water: Wet the provided puff with water and squeeze it tightly.  Then take an adequate amount on the puff and apply it over the entire face.

Please dry the puff before replace it in the case.