Fairlucent Washing
110 ml, 3.8 Oz.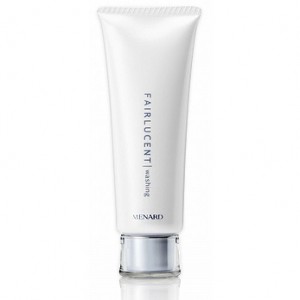 A facial cleansing foam that changes to a dense, fluffy foam, gently cleansing your skin without leaving any impurities. Leaves your skin bright and translucent.                                                                
APM (Stable Vitamin C Derivative)
Skirakami Yeast Extract
Directions for use
Take an appropriate amount (about the size of two soy beans, about 1.5g) on the palm, and lather well with lukewarm (water). Gently cleanse the face in a massaging motion and rinse thoroughly. Use twice a day at each morning and night.