Fairlucent Base Cream A
28 ml, 30 g, 1 Oz., SPF30, PA+++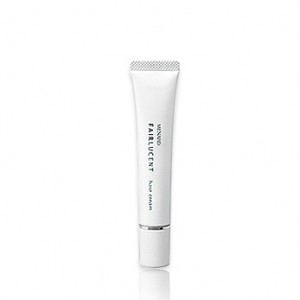 Prevent and conceal pigmentation and freckles. Wear it before makeup to enhance make up last all day.
Directions for use
After applying lotion or emulsion, pour a small amount (about 1cm across) onto the palm, and smooth evenly over the face.
** To much or less amount affects the finish or the lasting of makeup. Use proper amount. Apply Foundation after use.
* In use with wet sponge, apply smaller amount.