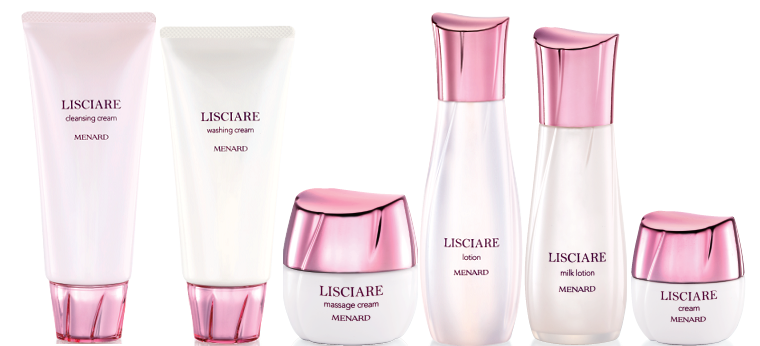 FOR EVERLASTING GLOWING BEAUTY
Skin Complexion and Texture
Lisciare cultivates bright, translucent skin overflowing with moisture and suppleness. A charming, fresh fragrance replicating the scent of the rare Viola thibaudieri flower. Your everlasting glowing beauty makes you confident in the face of aging.
Recommended for:
People who want to obtain bright and translucent skin and their skin supple-textured.
Light Herb Extract:
Light Herb Extract is derived from echinacea and sage cultivated using an exclusive Menard balance of red and blue lights (purple LED light) in our cultivation facility (photobotany lab). This extract has the effect of strengthening the protection and recovery mechanisms, and may only be obtained in this lab. This heightens skin capacity, creating bright, translucent skin with moisture and suppleness. The photobotany lab is also a clean environment, and the herbs are grown without chemicals, allowing us to develop a safe and reliable extract while the capability of internal production regardless of the season ensures a stable supply of raw material.