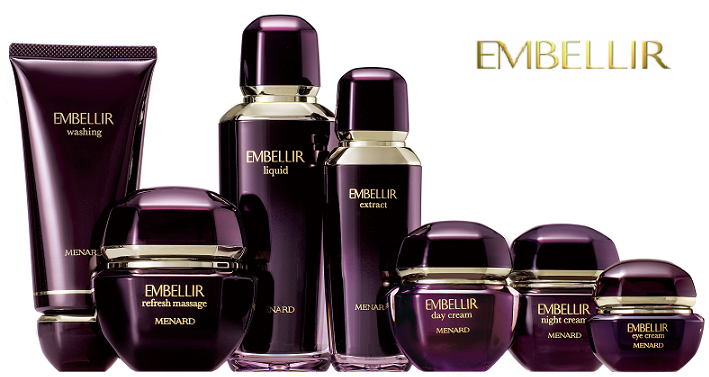 Reveal your hidden beauty and enjoy a future of glamorous splendor
EMBELLIR evolved to  a new level, continuing to innovate as MENARD's top aging care line by combining the power of Reishi, treasured sunce ancient times, with cutting edge science, for women who desire the ultimate in beauty. We focused our attention on the process by which beautiful skin is created, creating new formulas with revolutionary ingredients, developed entirely in house, that harness the priviously unknown potential of both Red and Black Reishi.
The fragrance, texture, and refined capabilities of these items, developed in the pursuit of comfort that achieves harmony among the five senses, reveal the hidden beauty of each individual person from the moment they are aplied, and ensure a future of glamorous splendor.
Recommended For:
All skin concerns.

Those who concern about pigmentations, wrinkles,

sagging, 

dehydration, acne and skin roughness.
The Unique Ingredients of Embellir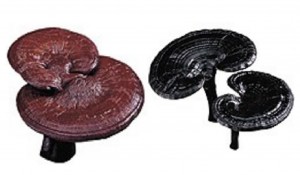 RED REISHI AND BLACK REISHI EXTRACT (Moisturizing ingredient)
New exclusive ingredient Red and Black Reishi, both moisturizing ingredient. Our discovery of the substances responsible for the Reishi's distinctive luster and its amazing effect on skin beauty is one of the fruit of over 30 years of Reishi research.

Mystical Oriental fragrances suggest the unexplored possibilities of Reishi for achieving beauty (Fragrance ingredient)
While researching the origins of perfume, our attention was drawn to some particular fragrances. EMBELLIR uses natural fragrances, including valuable Olibanum, Myrrh, and Rose. The uniqueness of each natural fragrance is handled with great care to produce a natural, Oriental fragrance, mysteriously finished using our preparation technique.
Utilizes the extracts from precious Reishi mushrooms in cosmetics for the first time
MENARD has studied Reishi over 20 years and has found many effects to the skin. MENARD launched the former EMBELLIR in 1986 as the first company in the world to formulate Red Reishi extract into cosmetic preparation. MENARD have extended our study to several other kinds of Reishi and found that Black Reishi also has the different effect from Red Reishi. MENARD now utilizes these two kinds of Reishi to produce the highest quality cosmetic products for women around the world.
Embellir Skincare Product Range
Embellir Makeup Product Range