Jupier Liquid Foundation
30ml, 1FL. Oz., SPF24, PA++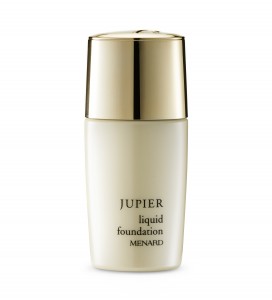 A liquid foundation for all seasons that makes the skin feel fresh. It's light texture glides easily on and provides moisture to the skin. This liquid foundation gives glowing and lustrous finish.








Directions for use
Shake well before use. Take an adequate amount (about 1cm in diameter) on the puff provided (on the side without print), and place it on 5 points of the face (forehead, nose, cheeks, chin), and then smooth over the entire face evenly.
For a soft image finish: Use Jupier Face Powder or Pressed Powder over Liquid Foundation.