Autostep Eyebrow Pencil # 03, 57F, 58
.17 g, .0059 Oz.
*Refillable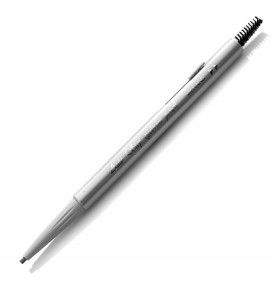 A retractable brow pencil with brush end. Draws a beautiful eyebrow with a soft and smooth touch. Functional design for easy and perfect eye makeup. By utilizing Rambutan Extact, it provides high treatment effect to eyelashes and eyebrows.
Rambutan Extract:
Rambutan extract has a treatment effect for helping hair growth.



Directions for use
Swivel up 2-3mm and draw with short strokes close to lash line. Use the sponge-tip to create a natural finish. For wet application, dip the point of the pencil lead in water and blend on the back of the hand before use.