Beauness Spa Shower
60 ml, 2 FL. Oz.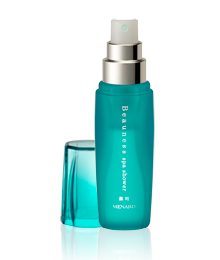 A beauty mist that makes the skin less prone to roughness and pimples. Its helps restoring horny layer for healthy and smooth skin.
Beauness Spa Shower conveniently provides moisture for those who suffer skin dryness during daytime. It also helps soothe the redness after-effect of sun and snow-tanned.
HS Essence (formulated from research on hot springs and plants)
MD Essence SP
Direction For Use:
Hold approximately 20 cm away from face, gently close eyes and dispense mist (around 4-5 sprays) on the face. Gently spread mist over the face.
* To touch up make up, blot face with tissue or blotting paper and follow by spray.