Tsukika Massage Cream AK
80 g / 2.8 OZ.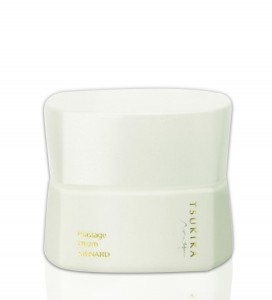 A massage cream that improves the translucency of the skin with a smooth feeling. With velvety soft-texture, it spreads smoothly and helps massage movements by improving the attachment of fingers. Can be wiped off or rinsed away.
No color additive / Faint fragrance
Gardenia Extract (Moisturizing ingredient)
Hyaluronic Acid Extract (Moisturizing ingredient)
Directions for use
Apply over the face and massage with fingers. Rinse away with (lukewarm) water or wipe off with TISSUE PAPER.