Stream Two Way Cake
15g, .52 Oz.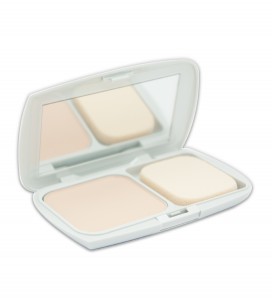 Protects the skin from damaging UV rays and stays put against sweat of sebum. Applies on smoothly to create a beautiful and radiant finish.
Directions for use
Condition skin with make up base before use.
In use of dry sponge. Apply moderate amount to the whole face with dry sponge. In use of wet sponge. Thoroughly wet sponge and wring out excess water before use Wash and dry sponge thoroughly and pack up in compact.