Stream Oil Free Liquid Foundation
28 ml, .94 FL. Oz.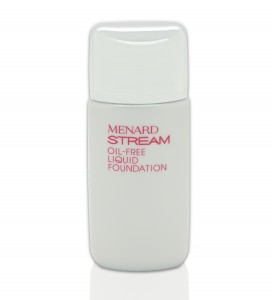 Effectively conceals freckles and pigmentation. Leaves absolutely no residue. Gives the skin a moist, silky matte appearance.
Directions for use
Shake the bottle well before use.
Condition your skin with a makeup base before applying Stream Oil Free Liquid Foundation. Take an appropriate amount (about 1cm n diameter) of foundation on the unprinted side of the attached puff, and place it on five points of the face (forehead, ridge of the nose, both cheeks, and chin). Then, carefully spread it over the face.